Not getting enough Signups?
Tired of Wasting Time & Money Endlessly Trying to find Prospects and get Traffic to your Site?
Here's the Solution to your Problems... This is SO Easy!
Problem SOLVED!...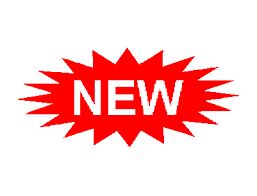 Special Offers
by Invitation Only..
1000 Fresh Business Opportunity Leads Daily...
By Invitation Only Specials:
6 Months - Normally $49.95 TODAY: $39.95
6 Months = 180,000 Leads
$10 off Regular Price
1 Year - Normally $99.00 TODAY: $69.00
1 Year = 365,000 Leads
$30 off Regular Price
Lifetime - Normally $299.00 TODAY: $149.50
Lifetime = Leads FOREVER.
50% off Regular Price

This is a one-time only Special Offer Discount!
WHAT CAN YOU DO WITH 1000 FRESH LEADS DAILY?
- Build Your Mailing List
- Drive Targeted Traffic to YOUR business opportunity
- Give Them Away to your Downline or Prospects as an Incentive
- Never Have to Worry about Leads Again...
- Build Your Mailing List with NO worries about Spam! We'll even show you where to email your leads if you need a method to email them.

Your Membership Includes:
1000 Fresh Business Opportunity Seeker Leads Daily. Simply log in daily and retrieve your Leads!


Each Lead includes - Full Name, Email Address, Street Address, City, State, Zip, Telephone Number, IP Address, Time/Date of Opt-in


Leads are 1-5 Days Old


FREE EBOOKS Written by some of the top marketing minds in the industry.


FREE SOFTWARE Cutting edge marketing software that will help you to build your business at breakneck speed.


TOP NOTCH TRAINING AND SUPPORT
Learn how to truly master your business.


50% AFFILIATE PAYOUT
Earn great recurring commissions by introducing a Lead King Membership to others.
Lead-King.net Pro Membership
1000 Leads Daily
Normal Price: $19.95 per month/$239.40 Annually
Normal Price Lifetime - $299.00
Normal Price Annual - $99.00
Normal Price Six Months - $49.95
YOUR PRICE TODAY: $149.50 for a Lifetime Membership!


YOUR PRICE TODAY: $69.00 for One Year!
YOUR PRICE TODAY: $39.95 for Six Months!